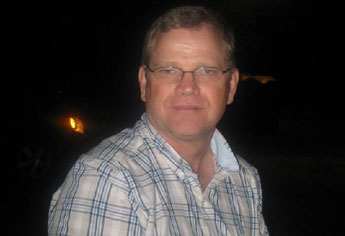 Dave is the president and owner of Diver Force Scuba. In 1990, his love for diving started as a young Pte posted to Ottawa. From a small class room at Sea Things Scuba just off Hunt Club on Bank Street to the large city of Trenton. Over the next several decades, Dave has dove all over the world.
Open water to Dive master in under two years while diving 150 dives a year he was hooked. But as is life in the military he was posted to Kingston. He soon learned about the diving in Lake Ontario and dove many of the wrecks until he met his wife of now 21+ years. Married and starting to raise a family, life took over and diving became less achievable. The equipment was put away and was eventually disposed of due to age.
Years later while on a trip to Cuba during a jeep tour along the coast. The potential for a dive or just snorkel on the reef came up. Nancy (Dave's wife) suggested he go for a dive, well he caught the fever and was hooked again. Upon arrival home a complete new set of gear was purchased, clubs were joined, and dives completed. After a refresher and lots of diving he was re-issued his PADI Diver master qualification and volunteered at the local dive store.
One year later, he found himself on a PADI IDC under the watchful eye of John Swanson the Course Director for PADI. Before he knew it he was an Instructor, and within a year he was qualified to apply for the PADI Master Scuba Diver Trainer. Now on to the next level!!.
Dave has always wanted to run a dive shop and offer the best quality and service to other divers new and old. After 21 years in the military and 10 years as a General Contractor he hung up his tool belt for a weight belt.
Dave has developed a motto that your training has to be the best, and safety have to be foremost in our minds. His serve others attitude is passed on to all the staff and you will always be greeted with a smile.
His most memorial dive was on the reef in Bonaire, the first dive of the trip and the mandatory weight check. While at 70' Dave came across a 5' midnight black barracuda, others say his cheers could be heard back in Canada but who knows what he really saw???? He had no camera to record it!!!! A mistake he will never make again.